Arcade Machines - The Nostalgic Entertainment Hub in Shopping Malls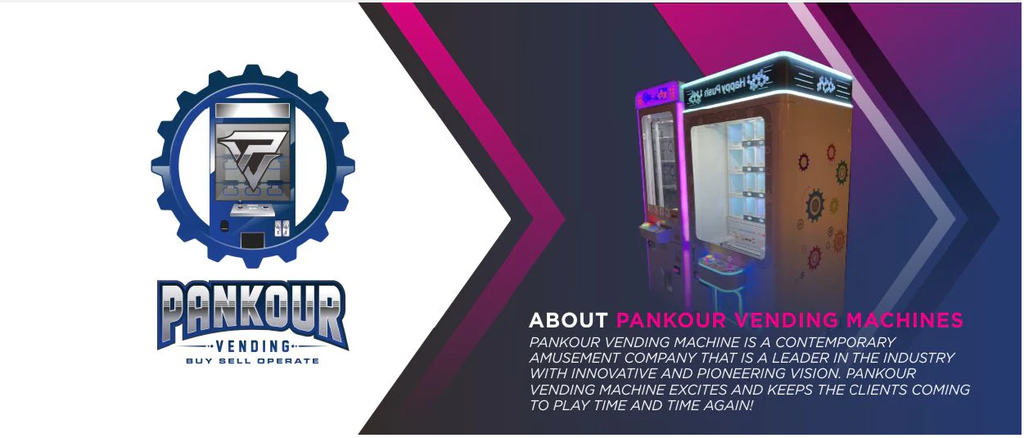 Even in the twenty-first century, we still like playing old-school arcade games. We all remember playing these games as kids, and they are still a popular form of amusement today. These are now a common sight in malls all over the globe because of the expansion of the shopping mall culture. Let's delve into the world of arcade games at shopping malls and how they remain a favored attraction.  
An Overview of Arcade Games in Shopping Centers 
Arcade Machines in shopping malls available at Pankour Vending provide a selection of games including racing, shooting, and fighting. Throughout the 1970s and 1980s, they gained popularity and were found in a variety of public places, including amusement parks, bowling alleys, and shopping centers. They have changed throughout time from traditional pinball machines to high-tech ones with virtual reality features. 
These machines are installed in a specific section of shopping malls and provide a selection of games, ticket games, and redemption games. These games amuse people and maybe fun social activities for family and friends. Many people visit this area at shopping malls, and it may provide the mall owners with an additional source of revenue. 
Arcade Machines' Allure in Shopping Centers 
All ages are drawn to the arcade games at malls. They provide a chance to play both new, cutting-edge games and nostalgic classics from our youth. These games may provide a diversion from mall shopping or other activities while still offering a distinctive kind of enjoyment. 
They may be enjoyable with friends and family and include a social component. Also, they foster a spirit of competitiveness and may quicken reflexes and hand-eye coordination. 
The Development of Immersive and Interactive Environments 
There are now more complex games of skill and chance available on these machines. Due to technological advancements, these games today provide players with immersive and engaging experiences that let them completely immerse themselves in the action of the game. Although motion-sensor games offer a physical challenge that may test players' reflexes and coordination, virtual reality games enable players to enter an entirely other world and interact with their environment. 
Since they provide a unique and unforgettable experience that customers can't obtain anywhere else, these interactive and immersive experiences are ideal for shopping malls. Interactive and immersive games provide an entertainment experience that appeals to a broad spectrum of individuals, whether it's racing a virtual automobile, slaying monsters in a fantasy realm, or dancing to the newest music hits. 
Making an Appeal to the Next Generation 
As these have been around for a long time, they appeal to older generations that remember the heyday of its gaming due to its nostalgic nature. A new generation of gamers, nevertheless, who are seeking an alternative to the standard console or PC gaming experience, find appeal in such machines. 
Arcade Machines in shopping malls are the ideal medium for this kind of entertainment since younger generations are yearning for interactive and social experiences. Real-time multiplayer gaming enables friends to compete against one another, while social media integration enables users to interact and share their accomplishments. A new generation of players is being introduced to the world of gaming because of this social and interactive component. 
Getting a Wide-Reaching Audience 
These games are also changing how people enjoy themselves in malls by drawing in a wide range of people. While they have long been a favorite among kids, such games are increasingly appealing to a broader demographic, including adults and families. 
Such machines are no longer considered to be only a pleasant diversion for youngsters thanks to the advent of interactive and immersive games and the introduction of increasingly difficult and complicated games. Adults and families are also engaging in the fun, competing with one another, and taking advantage of the distinctive enjoyment that these games provide. 
Innovative Business Strategies and Revenue Sources 
The advent of this gaming, where players pay a monthly fee to access a variety of games and experiences, is one example of this. Another example is the usage of in-game purchases and microtransactions, which allow gamers to modify their experience by purchasing more content, virtual goods, or enhancements. 
Shopping mall operators are able to remain profitable and relevant in a market that is becoming more and more competitive thanks to these innovative business models and income sources. Arcade Machines in shopping malls are able to appeal to a larger audience and deliver a distinctive and memorable entertainment experience by providing a variety of payment choices and pricing structures. 
For many years, these games have been a mainstay of entertainment venues and malls. People of all ages may enjoy hours of pleasure and enjoyment from these devices, which have developed through time to incorporate new technology and functions. Yet many people are unsure about the future of these games at malls given the popularity of mobile and internet gaming. Now it's time to discuss the role of this in contemporary entertainment and its future.  
The Role of Arcade Games in Contemporary Entertainment 
For individuals of all ages, this type of game has long been a favorite kind of amusement. In the past, playing well-known games like Pac-Man, Space Invaders, and Donkey Kong was often impossible without one of these devices. Nonetheless, many people are unsure about the future of such games given the popularity of the internet and mobile gaming. 
These are still a common source of amusement for many people despite competition from mobile and internet gaming. In truth, the popularity of this type of game has increased recently, particularly among younger generations who miss the timeless games of the 1980s and 1990s. 
Also, they provide a distinctive experience that cannot be matched by internet or mobile gaming. By enabling players to play alongside one another and compete against one another in real-time, these provide a communal experience. With buttons, joysticks, and other physical elements, they also provide a tactile experience that is more immersive than a touchscreen. 
The Future of Arcade Game Machines in Malls  
These games have changed throughout time and will continue to do so. Virtual reality is the future of this equipment in malls. These are anticipated to include virtual reality technology in their games as the technology gains in popularity. Customers will enjoy a service that is even more engaging as a result. 
With the usage of mobile technologies, they are projected to become increasingly linked as well. Users will be able to sync their smartphones with such games and monitor their progress and score. 
Final Reflections 
The way people engage with entertainment in shopping malls is changing as a result of arcade machines, which are more than simply a simple kind of amusement. These machines from Pankour Vending are here to stay thanks to the emergence of interactive and immersive experiences, the attraction to a new generation of gamers, the capacity to draw a broad audience, and the advent of new business models and income sources. 
In conclusion, despite the popularity of mobile and internet gaming, these games are still a common source of amusement. They are always changing, embracing new trends and technology, and providing a distinct social and physical experience that is unmatched by other platforms. They do, however, have several difficulties, including fierce competition from the internet and mobile games, expensive costs, and spatial restrictions. Despite these difficulties, such games will probably continue to be a well-liked type of entertainment at malls and other entertainment venues for years to come.